Join us for our town hall The #RentboyRaid Is Every Day to learn and organize around the #RentboyRaid, police profiling and violence against people in the sex trades, and the Human Trafficking Intervention Courts, along with other issues of concern to people in the sex trades and sex workers in New York City.
When: Wednesday, November 11th from 6 to 8:30 p.m.
Where: The LGBT Center, 208 West 13th St, New York, NY
Room 301, 3rd Floor Auditorium
Who:
Monica Jones, Best Practices Policy Project
Jenna Torres, Red Umbrella Project
Brendan M. Conner, #HookUp Collaborative
Mitchyll Mora (Moderator), #HookUp Collaborative
Contact: Rico Stone, Spokesperson, #HookUp Collaborative at hookup@riseup.net
Connect: at our Facebook event page here, or on Twitter using the hashtags #RentboyRaid and #HookUpCollab.
Donate: at our GoFundMe page here.
This event is being organized by the #HookUp Collaborative —with the support and participation of Best Practices Policy Project , ACT UP New York, and Red Umbrella Project . The #HookUp Collaborative is not affiliated with any company or organization, but is instead a loose working group of people who have advertised – and people in community with advertisers – on Rentboy.com, including lawyers, community members and organizers.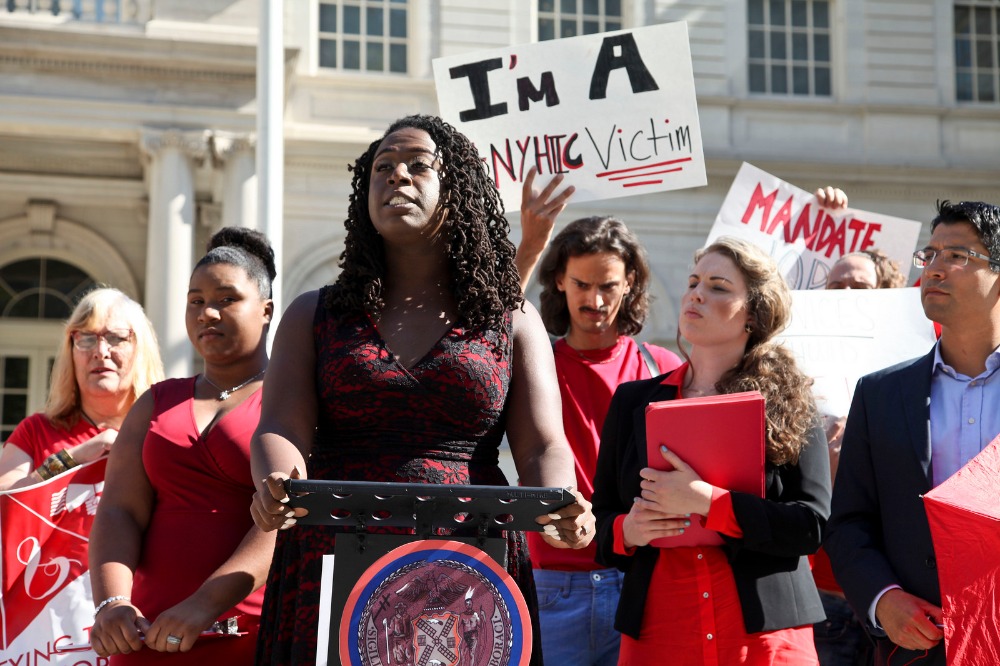 Honey Lane with staff and members of the Red Umbrella Project's #NYHTIC Rally at N.Y. City Hall.
The minimum amount we are seeking to raise to hold the Town Hall is $1,795.21. Please donate here. The funds raised for this event will be directed to cover costs related to hosting the #RentboyRaid Town Hall at The Center, including three-hour auditorium rental, sound system, projection, microphones, easels, and other amenities in the amount of $526.25, as well as the additional costs of $447.96 airfare and a $71 one-day per diem for one participant and honorariums for three of the presenters in the amount of $250 each. Any excess will be held by the #HookUp Collaborative and dispensed to support post-Town Hall direct actions and events.
This event and fundraiser is not affiliated with the National Coalition for Rentboys and Allies, Hook Online, or theRentboy.com Legal Defense Fund.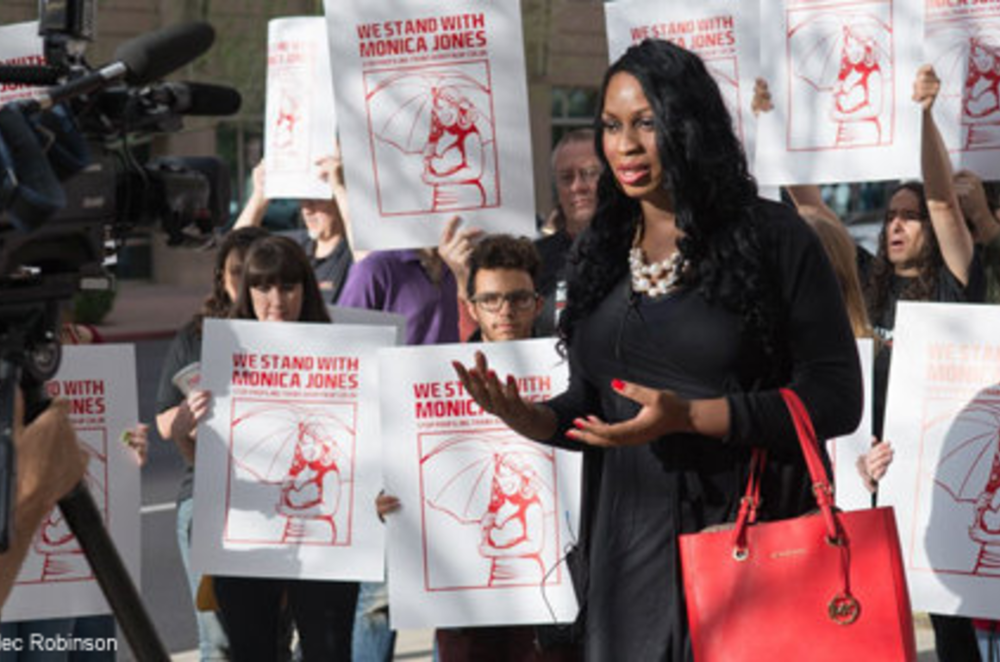 Monica Jones rallies with supporters. See Chase Stranglio, ACLU, "Arrested for Walking While Trans: An Interview with Monica Jones."